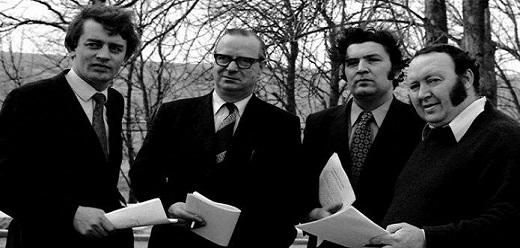 John Hume had already founded Derry Credit Union and the Derry Action Committee, and was ever-present in the early development of the Civil Rights Movement, even before emerging with that captivating set of fellow nationalists and supporters of Civil Rights to form the Social Democratic and Labour Party (SDLP) in 1970. Operating as a disparate set of Independents and minority party MPs at Stormont, all the SDLP founder members decided it would be best to club together to exert maximum influence and impact at Stormont and in broader political campaigns. He was not one for the 'Labour' of the title, as Gerry Fitt and Paddy Devlin unmistakably were, and he was also not one for Belfast's communal realities, which usually meant compromising with Unionism, especially at council level. This was less significant in Derry, where nationalists were in a majority.
Despite gracious tributes from David Trimble and other Unionists, Hume and Unionism never really saw eye to eye, in part because of his ability to argue the case for Irish nationalism better than anyone else. Hume's Unionist critics might consider how they were dealing with someone who actually wanted to make Northern Ireland work. In a letter to Gerry Adams at the start of their dialogue in March 1988, Hume wrote that 'It is not enough to suggest, as Provisional spokesmen frequently do, that the cause of all the violence is the British presence in Ireland'. He urged Adams and the IRA to 'take responsibility' for their methods and role in perpetuating division.
Hume's Derry background and the man he replaced as MP for Foyle, Eddie McAteer (1914–1986), leader of the old Nationalist Party, had a formative influence on his political career. Hume revamped McAteer's nationalism, conceding in a famous Irish Times article back in 1964 that McAteer's Party failed to play a proper role at Stormont and functioned, in their own way, as the dysfunctional flipside to Unionist misrule. This was to acknowledge, unfashionably, Irish nationalism's part in Northern Ireland's fundamental problem. Hume remedied this by engaging with Stormont and parliamentary politics through every forum available, later cultivating – and living – the role of 'European Statesman' (it helped that he was fluent in French). He accordingly polled a massive 140,000 first preferences in the first European Parliament election in 1979, taking his seat alongside the Reverend Ian Paisley, with whom he always shared a good rapport.
Part of Hume's lasting contribution was to make 'difference' something that could be accommodated non-violently, within a deeply divided political system. His longevity in Northern Ireland's politics was matched only by Paisley, who shared his charisma and ability to bond with opponents on personal, not political grounds (the same was true of SDLP colleagues). In addition to gestures like giving away his quarter of a million pounds Nobel Prize money to St Vincent de Paul's, the Salvation Army, and the Omagh fund (set up to benefit victims' families after the Real IRA's bombing there), Hume possessed that simple but touching skill to say what people most needed to hear in any given situation.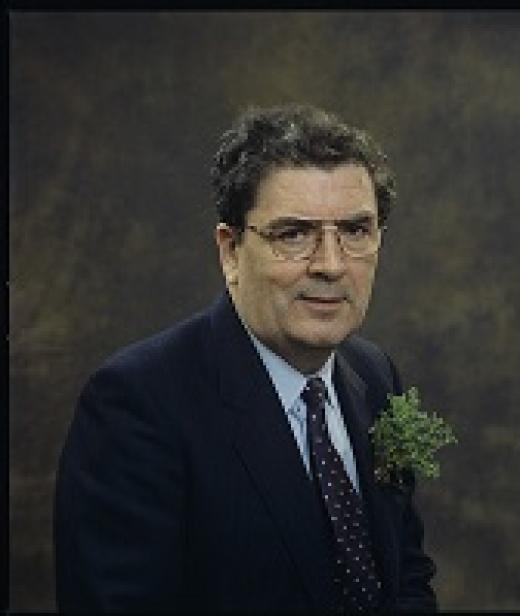 Hume developed close connections with crucial actors in the Irish government and in the United States which allowed him to increase his impact and contribution in working towards peace. In public archives and in their memoirs, Austin Currie, Paddy Devlin, and Seamus Mallon spoke of their difficulties with Hume's 'solo runs', while at the same time saying how much they liked 'John'. Hume's briefing by (and relationship with) the Irish government, as the Irish Department of Foreign Affairs' go-to man, merits further examination both for its significant impact on the Northern Ireland Peace Process, and from a more narrow historical and political sense for its impact on the SDLP. In hindsight it was a wise strategy, despite the bruised egos of the SDLP's big beasts.
Through his indefatigable efforts, Hume left a sizeable imprint not just on the Belfast/Good Friday Agreement but also on the crucial precursor 1985 Anglo-Irish Agreement. Working closely with Garret FitzGerald, Dick Spring and Irish civil servants, Hume was also vital to the establishment and success of the less-recognised New Ireland Forum, which created valuable reports that could usefully be revisited today. These documents bear many of Hume's hallmarks and language.
Hume's ventures in the United States, meanwhile, countered the supply lines and moral support offered to the Provisional IRA in the US. The Irish Department of Foreign Affairs was well-aware that he was the best weapon they had against pro-IRA influence on the East Coast, galvanizing a powerful Irish-American lobby in favour of constitutional methods to achieve progress in Northern Ireland. Many have forgotten that, along with the British government, Hume opposed the 'fair employment' McBride Principles because he considered them unworkable, that they would deter foreign investment in Northern Ireland, and were a means to impoverish the place further (they were strongly favoured by Sinn Féin). For a man who is fashionably quoted, Hume was not afraid to take unfashionable stances. Such is leadership.
In acknowledging the depth, complexity, and scale of Hume's achievements, it is necessary to recall that you do not survive the political culture of Northern Ireland for more than three decades, across different parliaments and settlements, during a conflict of at-times savage intensity, without sparkling political acumen. It is possible that no other Irish politician had quite as much guile. There were surprising details, like his advice to the Ulster Defence Association's John McMichael as he finalised his 'Common Sense' document (1987), edging Loyalists towards political development, as well as less surprising associations such as his involvement with the Irish Anti-Apartheid Movement.
Some critical voices credit his bringing Gerry Adams and Sinn Féin (then very coterminous with the Provisional IRA) in from the cold as the death knell for his own moderate party. The bigger problem was perhaps that the SDLP itself never nurtured a suitable successor to fill Hume's shoes. With Fitt, Devlin, and Ivan Cooper gone by the 1980s, Hume was undoubtedly the biggest character left, so it was very understandable for the party's star to be so closely entwined with his (despite a promising revival in the Westminster election of December 2019).
Hume's long-lasting contribution to the politics of reconciliation in Ireland can be seen in the phraseology – dismissed at the time as 'Humespeak' – which has taken its place not just within Northern Ireland, but also in Ireland's political lexicon. Hume's impact on the Good Friday Agreement is widely known. Fewer are aware that his legacy can also be identified in the current government's plans to establish a 'Shared Island Unit', talk of an 'agreed Ireland', and even in Sinn Féin's calls for a repeat of the 'New Ireland Forum'. All issues are cyclical, and Hume's answers to some of this island's most difficult questions have stayed with us and taken on new meaning after he left the political stage. He was less a visionary than he was a master of consistency, whose awareness of the importance of repetition in political language can be seen in the present strategy of his old foes in Sinn Féin.
His SDLP protegee in Foyle, Mark Durkan, commented on the day his death was announced that Hume would be 'at a complete loss over Brexit because he saw the European Union as a model for Northern Ireland'. Hume in fact saw Europe as key to the Irish problem per se, and so it has proven in recent years, with Brexit reopening discussions of unity and border polls. It remains to be seen whether figures of Hume's ability and intellect will seize the planning of this potential future.