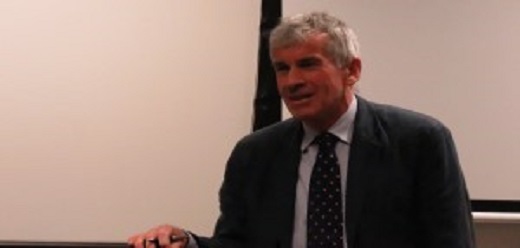 The recent passing of Professor David Fitzpatrick has deprived the historical profession of one of its most accomplished scholars and one of the most important historians of his generation – or, indeed, any other. Never reticent about challenging orthodoxies or tackling difficult questions about Ireland's past, even where others scholars might disagree with his conclusions there was consensus on the quality of his scholarship.
David's first book, Politics and Irish Life: Provincial Experiences of War and Revolution (first published in 1977, and reprinted in 1998) pioneered the study of Ireland's 'revolution' through the lens of one county, in this case Clare, and this remains the dominant approach to work on the period. Characteristically, it also contains a meticulously detailed bibliography assessing the value, or lack thereof, of the sources and collections he used (in David's unique style, we are told that Notes from Ireland is 'studded with self-pitying reports from abandoned provincial Unionists', The Kilkee Herald and Kilkee Gazette is 'almost illiterate but touchingly humble', while David Neligan's Spy in the Castle is simply 'Factually unreliable'). Given the vast range of new source material that has become available since the 1970s, the extent to which the book remains favourable to scrutiny is testament to its achievement as a piece of research and to the quality of David's methodology.
Indeed, in the years after its publication, David continued to make game-changing contributions to the study of the period. An article on the 'geography of revolution', published in Past & Present in 1978, demonstrated David's supreme command of statistics, a skill he demonstrated throughout his work (and impressed keenly on his students). Harry Boland's Irish Revolution (2003) is an exemplary biographical study of a member of the 'revolutionary generation', yet to be matched for depth or precision. More recently, Descendancy (2016) offered a series of essays on Protestant experiences and organisation, including the Orange Order, 'UIster Day' 1912, and Protestant depopulation. David was interested in radicals and non-conformists of all shades and gave equal attention to the Ulster Protestants who dissented when it came time to sign the covenant as those who did. Among their ranks was Frederick MacNeice, the subject of another biography: 'Solitary and Wild': Frederick MacNeice and the Salvation of Ireland (2011).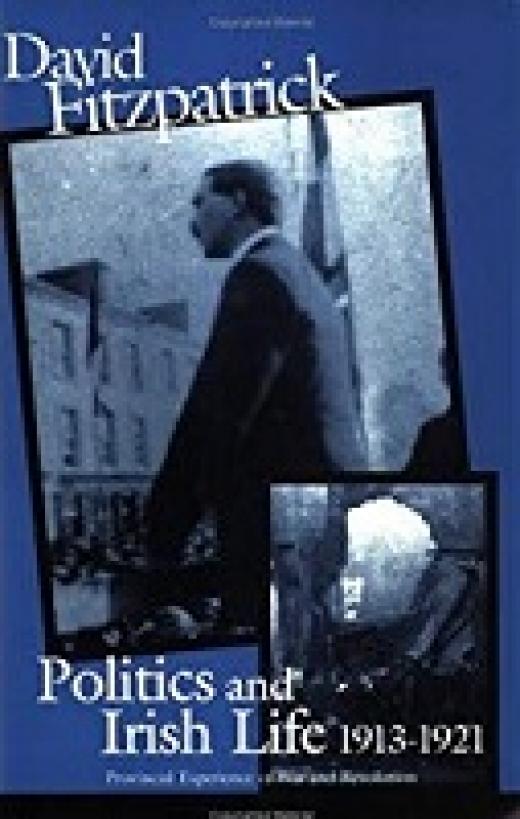 Scholars of Ireland's participation in the Great War remain indebted to David's commitment to overturning what he perceptively described as aphasia (as opposed to amnesia) regarding the war in Ireland. In 1986, David edited the first Trinity History Workshop publication, Ireland and the First World War, a collection of student essays inspired by his teaching on the subject. An important article, 'The logic of collective sacrifice: Ireland and the British army, 1914–1918' (1995), interrogated Irish enlistment during the war and highlighted the alluring power of peer pressure, communal logic, and group affiliaton; ideas developed further, alongside others, in a recent contribution to Irish Historical Studies (2015). David was also a consistently insightful commentator on commemoration, memory, and history writing of key events in Ireland's revolution, not least what he described as the 'orgy of centennial commemoration' in 2016.
Few scholars achieve such mastery of a single period. But with his catalogue of work on Irish migration and the diaspora in the nineteenth and twentieth century David repeated that feat once more. As he wryly observed, 'growing up in Ireland meant preparing oneself to leave it.' The seminal Oceans of Consolation: Personal Accounts of Irish Migration to Australia (1994) is only perhaps the best-known example of work that examines Irish experiences in Australia, Britain, and elsewhere with rigour and compassion. Memorably equating emigration to marriage in that book, David additionally concluded that 'unlike an Irish marriage, it was also reversible and repeatable'.
One of the most remarkable aspects of David's career is its range and breadth, illustrated in a surprising but fascinating article on British army boxers in the Irish Free State published in Irish Historical Studies in 1986. A wide interest in social history was manifested in articles on a range of topics spanning the nineteenth and twentieth centuries: from Eamon de Valera in Trinity College Dublin to pre-1914 Irish farming families, from Methodist depopulation in West Cork to the decline of the agricultural labourer in the nineteenth century. By the 1980s, David was writing about the 'modernization of the Irish female' and 'divorce and separation in modern Irish history' when few (male) scholars were doing likewise.
Importantly, David's work was never reserved for the ivory tower and he spoke to public audiences at home and abroad, published an important survey for students of modern Ireland (The Two Irelands, 1998), wrote for newspapers and magazines (including several contributions to History Ireland magazine), and in local society journals such as the Bulletin of the Methodist Historical Society of Ireland and the Skibbereen and District Historical Journal. David was a contributor to two recent, mammoth projects that have reached wide public and academic audiences: the Atlas of the Irish Revolution (2017) and the Cambridge History of Ireland (2018).
His final book, completed while ill, is a typically penetrating study of Ernest Blythe's 'double life' in Ulster as a member of the Irish Republic Brotherhood and Newtownards District Orange Lodge 1501. Using census, associational, and press records, it recreates the minutaie of the Orange community in Newtownards (of which Blythe surreptitiously became a member in 1910). As much a study of pyschology as a biography, it also interrogates Blythe's Ulster journalism, unearthed from under a range of pseudonyms. More poignantly, it serves as a reminder of how much more David had to give to the study of modern Ireland.
As a writer, David was stylish, pithy, and engaging, a source of immense jealousy to many of us; his five-line summary of my own PhD thesis was far better than anything I managed then or since. Reading his work, one could also get some idea of the dry sense of humour with which those lucky enough to know David personally will be so familiar. Attendees at David's funeral in Belfast were told by Fr Tom Layden SJ of his amusement (and pride) at the headline that accompanied an interview about his recently published biography of Frederick MacNeice: 'Ormeau Road Man Writes Book'.
Just as David was a scholar of unique talent, he was too a passionate, innovative, and generous teacher. Having taught at Trinity for almost forty years, David left an indelible mark on countless undergraduate History students. Students will recall David's challenging and provocative lectures (in the best sense of those words), and seminar activity ranging from document analysis to singing to Great War recipes. As a supervisor and mentor to graduate students and postdoctoral researchers – David supervised well over 20 PhDs to completion – he was inspirational. Those of us whose drafts were subject to his scrutiny remember tough, but invariably constructive, comments in David's neat handwriting. If it was intimidating to hand it over, one's work was all the better for having David's keen eye over it.
David Fitzpatrick's legacy will be kept vibrant for generations to come through the many historians who will continue to read, be inspired, and provoked by his writing. It will live too through the very many undergraduates, graduate students, and colleagues that he guided, mentored, and cajoled. He will be missed deeply and widely, but most of all by his loving family and friends.