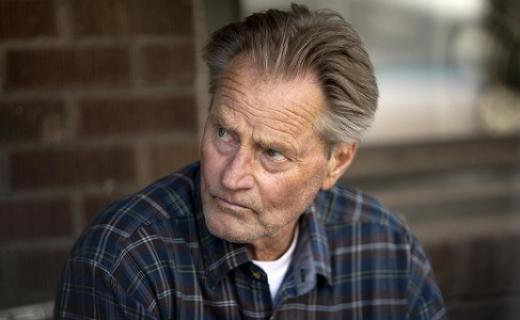 It is a great shock to learn the sad news of the premature death of the great American playwright Sam Shepard. For over fifty years he was a central cultural force whose main achievement was to bring the avant-garde into the mainstream of American theatre.
Shepard burst on the Off Broadway American scene in the 1960s with an irreverent rock n' roll energy that wittily deconstructed cultural icons and pieties. However, he had a poet's keen engagement with language too, for all of the visual fireworks, as he mined an American idiom for its lyricism and toughness. His later works of the 1970s and 1980s, those with which he made his reputation like BURIED CHILD and FOOL FOR LOVE, were more realistic; but the motel rooms and suburban kitchens in which his sparring couples now confronted each other were still haunted, with something strange usually afoot in the basement or out in the barn.
Sam Shepard wrote great parts, for women as well as for men, and was himself a fine character actor in many American movies. My favorite was his appearance as the ghost of the father to Ethan Hawke's HAMLET in Michael Almereyda's New York updating. Shepard's playwriting career had an important late renaissance in, of all places, Dublin's Abbey Theatre. He wrote two new plays for his friend, the Irish actor Stephen Rea, with whom he had first collaborated in the Royal Court in the 1970s, and a new take on OEDIPUS for Rea's Derry-based theatre company, Field Day. He is a huge loss and leaves a big pair of (cowboy) boots to fill.