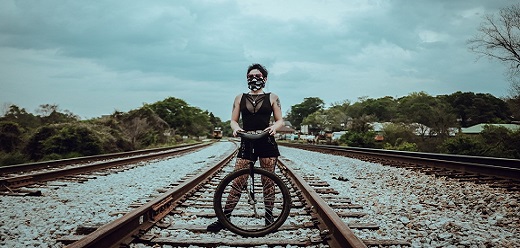 I write this in the late autumn twilight of a balmy evening in the American South, the street outside busy with young people running, cars commuting, the track team speeding on their circuits across the way, the sky quickly turning from blue to orange and dark.  It is very far from any future I might have imagined years ago as a student in Belfast and Dublin, when a life in the academy seemed like someone else's dream.  I was in the first generation of my extended family to attend university, and was very lucky to have a mother invested in my interest in reading from the earliest age, and a father who was always prepared to help me along.  Still, with education comes distance, and sometimes isolation, and a departure that is generational and inescapable, unless some way can be found to align these selves in practice and reflection.
This is one way into the public humanities.  Another might be the early experience of a society fractured, murderous and regulated by the rhythms of the unexpected, the explosion, the gun shot, the sectarian, in syncopation with the worn-out and the boring.  This is the world of Milkman, Anna Burns's great novel of the northern troubles, a book I knew to be true because it described things in words that I had only ever felt before.  Milkman is not a work of resolution, but of accommodation, not surrender but persistence, the 'ach achs' of the closing pages a Belfast semaphore of individual survival.  I wrote to Anna to congratulate her when she won the Booker Prize for a novel that will be read a hundred years from now as the fundamental art work of her time.  We didn't know each other, but she was kind enough to write back a little later and say she was out shopping when I wrote, and appreciated the small kindness.  I associate this modest reciprocity with home, from Belfast, when Michael Longley used to talk with me about jazz in the record store where I worked as a student (although I must admit the only reason any of us volunteered for jazz and classical was to skive), to Dublin, where I remember the welcoming talk in the 'branch office' of a certain literary department, O'Neill's of Suffolk Street.
All of which is a roundabout way to say that, trained as I was in the rigours of the archive and the solitude of the scholar, I always had a deep social sense of reading, of writing, of literature, and, in the broader sense, the humanities.  My understanding of this has deepened and widened with the years, with experience, and with the enlightenment that collaboration with others provides so generously.  The world is made of ideas, and the future lives in shared thought.  Why not then find ways to integrate the diversity of our selves with the multiplicity of others, a synchronicity of experiences that runs ahead of the boundaries we so often find in our institutions, as in our communities?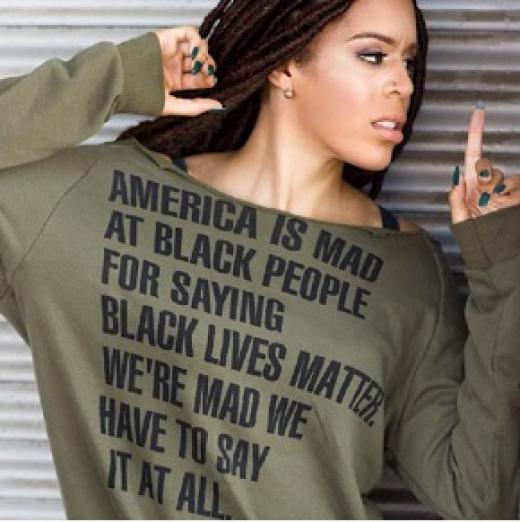 This is a question pursued with commitment and imagination in the United States today.  In such a large, diverse and fragmented society as America represents, there are opportunities for scholars in Ireland to share in public humanities practices that have evolved to become community integrated research alliances that have the power to transform the institutions that support them.  This invites a new answer to the larger question of why the humanities matter, which is that they seed, shape and grow the collaborations that renovate our collective interest in public education, an education that is at the core of any living democracy.  The dimensions of this renovation continue to unfold, and their scope has grown ever more widely thanks to the investments of the National Endowment in the Humanities, the National Endowment in the Arts, the Whiting Foundation, the Ford Foundation, the American Conference for Learned Societies, and the Andrew W. Mellon Foundation.  If your first instinct is to think this has little to do with Ireland, or with Europe, then I would encourage you to look at the National Humanities Alliance's Humanities All project, which gathers together a series of public humanities programs and which is an invaluable resource for ideas and practices, which are translatable across many different cultural contexts.  The endowments and foundations too offer excellent resources for ideas and vocabularies that you might find useful in your articulation of projects located closer to home. 
There is also greater scope for partnership and the sharing of information between these American bodies and their European counterparts, which is a pivotal role for the Royal Irish Academy and the Irish Humanities Alliance to play, especially now that the UK has left the EU.  The foundations of this connection are already well laid in the diaspora, and in scholarly groups like the Consortium of Humanities Centers and Institutes, which held its annual meeting in Trinity in 2019, and in a2ru, which focusses on the arts in public contexts. 
Think in these relationships of the United States as a federation of territories each equivalent to a European country.  The University of Georgia, where I work, is one of two flagship public institutions along with Georgia Tech, that serves a population of over ten million people in a state that spreads from a rural, agricultural southern tip, to a coastal plain, a piedmont and the city of Atlanta, which is home to an Irish Consulate General, and possessed of a rich and complex cultural, social and economic history.  The work we do here in the public humanities aligns with the institution's commitment to serving the state, and these arguments seem translatable to Ireland too.  This is humanities led alliance building, where the practices of literature, history, philosophy, languages, and the rich tapestry of creative thought shape and build projects that add to the civic richness of a place, and its peoples.  I think of it as humanities in action, and try always to be positive about our learning, our insights and our capacity to give shape to difficult, and often traumatic, questions with a thoughtfulness anchored in solidarity with diverse and equitable partnerships. 
This is the work of time and persistence, and one tactical advantage of the public humanities in our institutional contexts is its capacity to educate our colleagues in the need to invest in the medium to long term in our work, not because they should, but because this such investment is critical to the health of the institution as a diverse and evolving collective of active inquiry.  Combined with a strategy to connect these projects to opportunities in Irish and European funding streams would be a powerful strategy for any cluster of researchers to follow, and could be convened again through the Academy, or the Irish Humanities Alliance.  This is where the various research centers, institutes and hubs can work closely together too as, in my experience, some of the best projects come from ideas that don't quite fit in existing department, school and college structures.  Investing more in both these pathways is a proven way to succeed, both in terms of empowering scholars to follow their own interests, and in competing more strongly for external funding, and is a course already well set in many Irish universities.
I will finish with one last observation based on my experience over recent years, as our own projects at the Willson Center have grown and changed, and as the justice of the present moment seems ever more challenged, rightly, by the legacies of the past and the responsibilities of the future.  I am convinced more and more that students are the engine of change, and that the change they will build can be unforeseen to those of us who work with them.  A role we can adopt is to help build the equitable, accessible and empowering infrastructure that gives material form to the questions these emerging thinkers have of their time and place, now and in the future.  Institutionally, this kind of practice aligns easily with experiential and in-place learning, and socially it often leads to radical outcomes.  Imagine, for example, a student-led in-place exchange in alliance with individuals detained in Direct Provision, focused on their shared hopes and discontents.  How would Ireland look in a generation if these bonds of empathy were made from the fabric of the humanities, where stories are made from diverse histories and experiences, and spoken from the truths of people who the dominant culture obscures?  Better, I think, and more humane, is the society where reading, thinking, daydreaming and sharing are practices of liberation, of the self and others, all together. 
When Sean O'Faolain began The Bell in 1940, he asked his readers to send in stories familiar to them, about their streets, their fields, their neighbours, their roads and their rivers.  His idea was to make a republic of letters, the actuality of daily life a record and a preparation for the freedoms that independence had not brought to the larger part of the population.  Among the many to answer his call was Brendan Behan, whose account of his time in borstal was the beginning of his literary career.  O'Faolain knew the power of the humanities in public, critically and culturally, and under his editorship The Bell's radical realism transformed social practices of exclusion into the art of inclusion.  This, I think, is one medium for a publicly engaged humanities then and today, a public humanities that is clear-sighted and collaborative, and a bridge from the world we know to a world we might all imagine, together, equally. 
* Check out the 'Shelter Projects Online Exhibition' here at this link