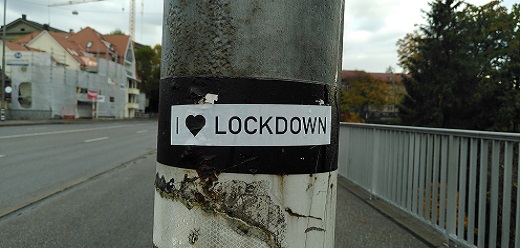 'Oh, the Humanities': Learning from Humanities Research after Covid-19
One of the most frequent statements about university research and the pandemic is that the pandemic outlined the relevance and impact of what people do at universities. Commentators like Maria Leptin, the new president of the European Research Council and director of the European Molecular Biology Organization, have emphasized that Covid-19 made clear that vaccines and new treatments could only be developed due to basic research that had been ongoing for years. Pure curiosity for research leads to results whose application potential only becomes apparent later, she says in a recent interview (source: Forschung und Lehre 10 (2021), page 852). The pandemic has also outlined how existing transnational co-operations and research networks facilitated the rapid and open exchange of results and enabled a new dimension of how publicly-funded research institutions worked with industries like pharmaceutics as well as with local, national, and transnational governmental bodies. The results that university research yielded suddenly became less of hermetic knowledge from (or rather for) the ivory tower and part of the solution to problems affecting whole populations and the world at large.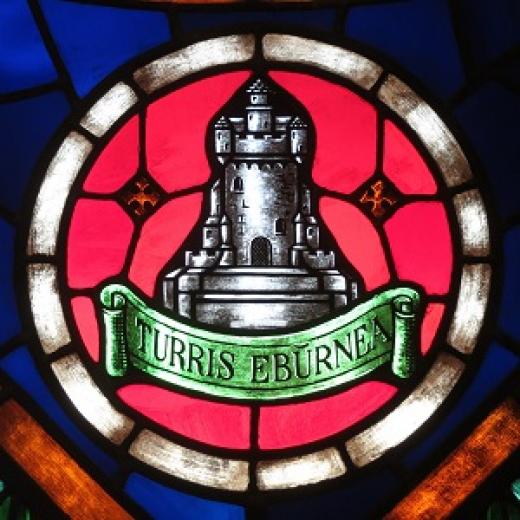 This also holds true for the role and status of researchers themselves. Reversing a trend of increasing skepticism towards experts in the public sphere, people like American immunologist Anthony Fauci, German virologist Christian Drosten, or Irish immunologist Luke O'Neill have become well-known and recognizable public figures, appearing on TV, speaking in parliament or at press conferences, as well as being featured and referred to in podcasts, millions of tweets, humorous reaction GIFs, memes, or YouTube videos. Christian Drosten even got his own 'action figure' in the form of a wooden toy (a traditional German 'smoking man figure' from the Erzgebirge), and the punk band ZSK from Berlin made a song and music video featuring Drosten, entitled "Ich habe Besseres zu tun" which can be translated as "I have better things to do" (link to YouTube video of the song: https://www.youtube.com/watch?v=5OZdKwFSWZw). Overall, the pandemic therefore seems to have shown that universities and their research are central to societies and relevant for everyone's well-being.
That is great news, but the examples above also make clear that the pandemic highlighted a long-standing tendency to define 'research' as what the natural and the medical sciences are doing. If journalists need to visualize 'research' or 'researchers' in an image, they tend to go for people in white lab coats, looking at test tubes or peering into microscopes. In that sense, the pandemic does not alleviate but rather illustrate the sense that what people in the humanities do is not seen as 'research' and cannot be part of the solution to a crisis like the pandemic. However, most people across the globe were most heavily affected by the pandemic in ways that exceeded merely medical issues. Social distancing, home-schooling, and economic pressure created anxieties around social cohesion and conviviality and brought issues of social inequalities and social control to the fore. Historian Yuval Noah Harari warned that the epidemic may normalize biometric surveillance, and social anthropologists Georgie Wemyss and Nira Yuval-Davis state that lockdown exacerbated already hostile environments for marginalized groups like refugees, undocumented workers, or asylum seekers (source: Georgie Wemyss and Nira Yuval-Davis, "Notes from lockdown: A series of reflections on some of the political and cultural impacts of the pandemic." Soundings: A Journal of Politics and Culture 75 (2020): 13-17).
Specifically, the experience of lockdown forced people to re-evaluate the most familiar, inconspicuous of spaces and experiences: home, home-making practices, and family relations. It became obvious for many people that home is not 'their' private refuge but open to public interference and a site of negative feelings and social disparities. Well beyond the question of vaccines and ICU units, the pandemic created a new sense for the problematic aspects of home as a space of not only isolation but also government control and public, even police intervention, given that people in many countries could be questioned or even fined for being out on the streets. In consequence, the allegedly private home and the public, collective nation-state with its laws and regulations turned out to be intertwined, shaping individual experiences of home and people's sense of belonging to a larger national community. One key question that the pandemic raised and that the humanities are key in helping to answer is therefore how societies can build convivial communities that are inclusive rather than exclusive and that do not take norms and ideals of home as a positive space of comfort for granted while working towards such homes for all.
If this challenge to and desire for homely, inclusive homes was and is one of the key issues created by the pandemic, it is interesting to see how people dealt with lockdown and the re-assessment of home that lockdown brought with it. Again, the humanities are at the heart of this matter. While lockdown resulted in a steep drop in household spending, one sector offered a bright spot for retailers: book sales. "In the UK, fiction sales climbed by a third and children's educational titles went up 234% to the third-highest level on record in the final week of March" (source: Charlton, Emma. "Coronavirus Escapism: Book Sales Surge During Lockdown." World Economic Forum, 30 April 2020, www.weforum.org/agenda/2020/04/coronavirus-escapism-book-sales-surge-covid-19/). Staying at home in self-isolation made people turn to reading, specifically fiction titles, an activity that enabled those affected to both escape their four walls and "understand what is happening around us, how to overcome this and how to make our lives better in the future" (Charlton). At the same time, authors rushed to be the first to publish novels and texts that dealt with the pandemic, with Peter May's thriller Lockdown, published in April 2020, and Ali Smith's Summer, published in August 2020, among the first to accomplish this feat for the English-language novel. In these novels, protagonists struggle with the loss of home, changing family relations, experiences of isolation and despair, and look for new opportunities for conviviality within and beyond their home spaces amidst a pandemic. For readers of these novels, the reading process can do the same, enabling both dealing with and escaping from the pandemic and the social and individual effects that lockdown had.
Humanities research, such as research within the literary and cultural studies that deals with such reading and writing practices, can help to analyze re-imaginings of home during lockdown and can enable a more complex understanding of the sense of home and homeland before, during, and after the pandemic. In other words, the humanities can make sense of the seemingly sudden change of home from a positive site of organic belonging to a place of imprisonment and government control, and it lays bare already existing fissures in nationalist narratives of homeland and nativism. In effect, the humanities thus work towards understanding the continuing cultural currency of the home/homeland-metaphor as well as how discourses like literature can be a site of intervention and resistance to such naturalizations. In times of an increasing currency of nationalist rhetoric and its dangerous use of the pandemic as a tool of exclusion, hostility, and discrimination, it is all the more pressing to include what the humanities have to say in plans for societies and their communal fabric after the Covid-19 crisis.