Irish Humanities Alliance Blog
The Alliance's Humanities blog is a collection of Humanities perspectives and comment pieces on news, current affairs and publications. The blog covers the range of Humanities subject areas and we encourage contributions from Humanities researchers and those interested in the Humanities.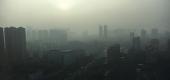 Published: 25 Feb 2020
MORE
The Busy Season
Lectures have ended, exams are corrected, just what do academics do all summer? Fieldwork and research, write books and articles, organise and attend conferences, update next year's courses, supervise postgraduate dissertations, overhaul websites… For the next few months we want to show you what humanities academics get up to when the students aren't looking.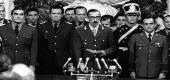 The Busy Season
Published: 07 Sep 2018