Institution

University of Limerick

Department

School of Culture & Communication

Summary Impact Type

Educational; Public Policy; ICT

Research Subject Area(s)

Technical Communication; Instructional Design; ICT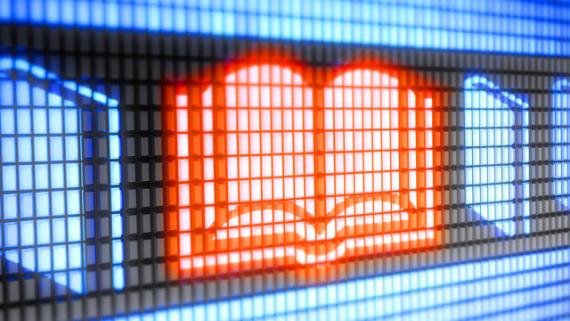 Summary
Dr Ann Marcus-Quinn is a lecturer in Technical Communication and Instructional Design at the University of Limerick. She is currently the Course Director for the Graduate Certificate in Technical Writing. Dr Marcus-Quinn has been awarded both national and international funding for her research. In a previous role Ann worked with the National Digital Learning Resources service (NDLR) as a national advocate for Open Educational Resources. Since 2004 Dr Marcus-Quinn's research has included site visits and in-depth interviews with stakeholders in Irish post-primary education.
Her ongoing research impacts upon four primary groups: academics, policy-makers, schools and the educational publishing professionals. The research is also of interest to the general public.
Research description
Despite attempts to integrate ICT across the curriculum of all post primary education systems in the developed world, levels of use remain low. One of the major reasons for this low level of use is the availability of curriculum relevant software. In recent years the availability of high quality authoring tools has provided opportunities for the low-cost development of highly reusable curricular relevant materials. The increasing use of educational repositories can now facilitate the wide-scale distribution of these resources. This has the potential to reconceptualise the use of ICT across the curriculum in schools, particularly in the humanities area. Dr Marcus-Quinn's research explores the design of curriculum specific educational software and investigates the ways in which it can be used by Irish post-primary teachers in their teaching of English. Her research has raised a number of issues for the development of such tailor-made solutions and highlights opportunities for future developers.  Her research presents a tentative conceptual model of the nature of use of Open Educational Resources and the implications for future development and use of reusable learning objects. Her research found that teachers used the software in different ways largely mirroring existing pedagogical practices.
Dr Marcus-Quinn is involved in an ongoing project with the University of Reading and the Department of Education focussing on post-primary student use of eLearning for reading-based activities. Today there is still very little known about the impact of typographic presentation on e-learning. This project explores whether different degrees of visual differentiation applied to typographic signalling (e.g. the visual signalling of changes in content, structure, emphasis, or navigation cues) influence learners' motivation and recall when engaging with digital interfaces. While many studies compare digital and print formats, our study takes e-learning as a given and investigates how typographic presentation can optimise users' experience of learning from screens. The research will contribute to shaping cross disciplinary knowledge and methodological approaches to the study of e-learning. The findings of this project will also contribute to developing guidelines that teachers (who have increasing responsibility for creating e-learning materials but no design experience) can use to inform their practice.
Details of the Impact
This research impacts upon four primary groups: academics, policy-makers, schools and the educational publishing professionals. The research is also of interest to the general public.
Academic
Dr Marcus-Quinn is a member of the Management Committee for COST Action IS404 Evolution of reading in the age of digitisation (E-READ). The full impact of technology has not yet been harnessed for education and this COST Action is concerned with developments in basic reading skills. Literacy is a key factor in the EU's growth strategy (Europe 2020). Research shows that the amount of time spent reading long-form texts is in decline, and due to digitisation, reading is becoming more intermittent and fragmented. In international reading assessments (TIMSS/PIRLS [2006; 2011]; PISA [2009, 2012]), students from Asia, Canada and Oceania outperformed European students on several measures. In Europe, one in five lacks adequate reading skills. There is much speculation about the cognitive implications of digitisation, and empirical evidence indicates that affordances of screen devices might negatively impact cognitive and emotional aspects of reading. The goal of this Action is to improve scientific understanding of the implications of digitisation, hence helping individuals, disciplines, societies and sectors across Europe to cope optimally with the effects. The Action will develop new research paradigms, and metrics for assessing the impact of digitization on reading. These metrics enable the development of evidence-based knowledge of paper and screen reading, and provide guidance for practitioners, policy makers, publishers and designers.
In 2016 Dr Marcus-Quinn also co-edited the Handbook on Digital Learning for K-12 Schools with Dr Triona Hourigan. This book guides the adoption, design, development and expectation of future digital teaching and learning projects/programs in K12 schools. It provides a series of case studies and reports experiences from international digital teaching and learning projects in K12 education. The book also furnishes advice for future school policy and investment in digital teaching and learning projects. Finally, the book provides an explanation of the future capacity and sustainability of digital teaching and learning in K12 schools.
Public Policy
Following on from the negative media impact of the 2015 OECD report (which itself was very balanced and realistic) on ICT integration in schools, this particular study is necessary in order to highlight, once more, the inherent bonus afforded to learners by such resources.
Dr Marcus-Quinn's research into how schools may use OERs has been widely published and is cited. Her work is peer reviewed and is recognised and highly regarded by the Education and e-Learning community. One of her more recent articles (2015) is cited by the ESRI in their 2016 report "Teaching and Learning in Second- Level Schools at the Advent of High-Speed Broadband."  She also engages with the National Council for Curriculum and Assessment in relation to the use of ICT in Schools.
Schools
The "Education and Training 2020" (ET2020[1]) framework outlines a number of priority areas for European cooperation in education and training. One of these is to enhance creativity and innovation at all levels of teaching and learning. At an EU level there is no one policy regarding Open Educational Resources and the role that they could play in terms of promoting new methods of organising learning in times of economic stress. Not many studies in this area have been conducted in schools. Dr. Marcus-Quinn's research highlights the importance of Open Educational Resources and the impact that they could have on future ICT integration in schools here in Ireland. Currently, the country is massively under-resourced and under-funded, leading to a huge digital divide. The impact of this kind of research could in fact help to justify the implementation of such tools by practitioners where tangible evidence of learning can be provided.
Potential Impact for Educational Publishing Professionals
Dr Marcus-Quinn's collaborative work with the University of Reading and the Department of Education will develop a set of guidelines and a framework for the design of digital resources for the post-primary classroom.
Selected Research References
Marcus-Quinn, A. (2016) "The potential of high quality Open Educational Resources (OERs) for the teaching of English poetry." The Journal of Poetry Therapy. Vol. 29 No. 1
Marcus-Quinn, A., McGarr, O., (2015) 'Teachers' use of Reusable Learning Objects in the teaching of English Poetry: Exploring the influence of prevailing pedagogical practices'. Educación XX1 (18) 1.
Marcus-Quinn, A. and Hourigan T., (2016) "Handbook for ICT in K12 Schools." Springer. New York.
Marcus-Quinn, A., McGarr, O. (2013) 'Digital divide in post-primary schools' In: Internet in the humanities: an insight from Ireland. Dublin: ResearchPublishing.net.
Marcus-Quinn, A; Geraghty, B (2010) 'Design and development of a digital learning resource to deliver online content to teach Japanese syllabaries' In: Donnelly, R., and Harvey J., (eds). Critical Design and Effective Tools for E-Learning in Higher Education: Theory into Practice. Hershey, Pennsylvania: IGI Publishing
Grants/Awards
Collaborative Short Term Scientific Mission (STSM) funding with the University of Reading and the Department of Education 2015 and 2016.
Léargas (2007) and NAIRTL (2010)
---
[1][1] "Education and Training 2020" (ET 2020) is a new strategic framework for European cooperation in education and training that builds on its predecessor, the "Education and Training 2010" (ET 2010) work programme. It provides common strategic objectives for Member States, including a set of principles for achieving these objectives, as well as common working methods with priority areas for each periodic work cycle.